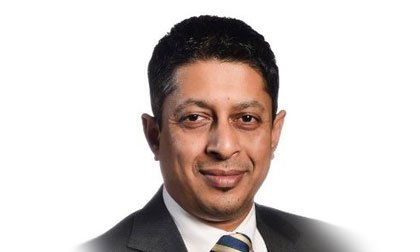 1. In your own words, how do you describe a 'hot' brand?
I feel that brands are about story telling. Hot brands use relevant story to connect with its audiences and make a place in their hearts & mind. There are factors such as brand identity e.g. visual, verbal and product USP, that go in to it, but I have always laid emphasis on the story that all these elements come together to tell powerfully
If one looks over time, since the explosion of mass media, things have changed a lot in terms of craft– reach of media vehicles, richness of the production, technology of communication etc. have morphed completely, but what has remained intact is the art of telling an original story, that touches its audience deeply and authentically, which really defines the brand for them.
To me, an everyday brand like Vaseline, which has existed for decades now, but has stayed true to the original promise, despite decades and generation's passing by. It's positioning and messaging has stayed consistent thru its various avatars and brand extensions- a comfortable, basic multipurpose skincare product that is almost as good as a friend. Closer home, in delhi, one can think of local brands like Gianni's Ice-cream, Mother Dairy, Karim's and now Paperboat in beverages
Contrast this with a number of brands, especially in non-cola beverages, that seem to change their story almost every year and get me very confused, what do they stand for eventually in my mind as a consumer and a marketer.
2. What can be few steps taken by brand owners to keep their brand stay top in their customers' mind?

This is a very interesting question- traditionally the only way to brand managers ensured on being top in their customers mind was by the expensive repetitive advertising in marketing their brand. A Consumer's mind is already a dripping sponge today with this constant bombardment of messages – only way to successfully create space out there is a sticky story that hasn't been told before.
The new age media has brought with it very exciting opportunities – reducing cost of reaching out and promoting efficient marketing techniques. As generic and mass marketing is losing its edge, brand managers today can retain top of the mind recall by carefully segmenting their target audience, knowing where they are ( in terms of media ) and focusing their energies in talking and telling them stories.
3. Realizing the future of 1-to-1 communication: Targeted Advertising is Smart Marketing?
As the media evolves, mobile devices today have started taking a lot of our personal space and time. The contextual advertising is bound to the next thing in marketing communication arsenal – it essentially boils down to three simple things
1. Relevant content or story, that uplifts the brand promise with its audience
2. Leveraging Geo- location information of the target audience to drive action
3. Personalization of the communication to drop the noise component
A simple device like a smart phone today brings together the above mentioned triad within every marketer's reach in a perfect manner. In my opinion targeted data driven marketing and advertising is certainly an idea whose time has come – it opens up immense possibilities for the future.
4. New Rules of Engagement: Changing Expectations of Brand + Customer Interactions, your view vis-a-vis your own brand?
Customer expectations have changed and acquired a completely new dimension in the past decade- historically marketers tried to manage the customer with the help of various tools like CRM, but today customers choose, where, how and when they want to engage with a company or a product. Digital & social has emerged as the platform of choice, thru which customers interact with the brands in a direct and sometimes indirect way across most categories. To give you an example today B2B business decision-makers begin their purchases by researching products and services online, and by the time they seek out sales professionals, they're well on their way to making a decision. This changes everything about our traditional approach- Prospects today have access to multiple digital touch points along their purchase journey and no company today can afford to neglect their digital marketing.
At SAP, we are constantly evolving our approach to ensure we meet the customer expectations- digital media has become an important part of our overall marketing and customer engagement strategy. Through it we are committed to making it easy for consumers to find and act on the information they need and constantly endeavor to provide clear direction and relevant content that our audiences expect.
5. Any brand experience recently that wowed you?
One I remember is an awesome bookshop, I visited this summer on a holiday trip – Listed among world's greatest bookshops by Lonely Planet and Top 10 Beautiful Bookstores in the world, Atlantis Books resides in the basement of one of the white houses that create the typical scenery of the beautiful island of Santorini. The shop has a very cozy, homey atmosphere: they live there, they cook there and sometimes one can even get a meal there. They have a big material hanging on the roof having all the names of people who have worked there during the years. They have a great selection of books and editions . In four years of its existence, Atlantis Books has become one of the island's main attractions and has received praise and worship from practically everyone who has visited it. In the years since, it had been more than just a bookstore- hosted bookmaking sessions with schools, weddings, births, three Super 8 Film Festivals, Annual International Tzatziki Festival and a host of readings- brought hundreds of writers, artists and bibliophiles together from around the world.
The story of this bookstore is fascinating enough to also serve as inspiration to all those who argue that passionate customer loyalty and brands cannot be built without huge marketing investment budgets.
Profile: Rajesh Kumar is the Head of Marketing for SAP India. In this role, he is responsible for developing and implementing strategies for SAP to establish its leadership as the trusted enterprise application provider to India Inc.
Rajesh joined SAP in 2010 and currently leads SAP's go to market strategy and execution across industries, Line of Business, Business Analytics and Technology, SME, Channels, On Demand portfolio, Services and Integrated Marketing Communications.
Prior to joining SAP, Rajesh was with Microsoft India for 9 years, in various leadership roles. Rajesh has been involved with various organizations, including Perfetti, HCL and Seagram.
Rajesh Kumar is also a part of the jury at the Delhi Brand Summit.