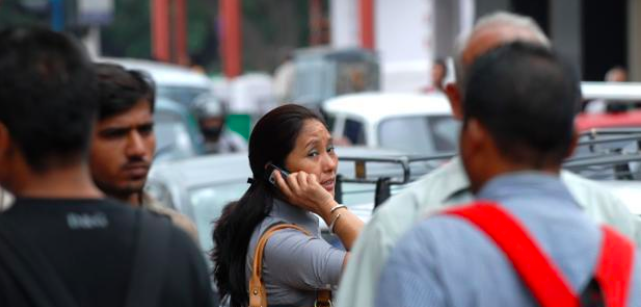 We Are Social in its latest report – Social, Digital and Mobile in India 2014 has highlighted some very interesting stats that we think every Indian digital marketer should be aware of. The Singapore based digital agency known for its APAC reports, states that social media use in the country is growing with Facebook alone adding 16 million new users since January – that's roughly one new user every second. According to the social networking giant it has more than 100M active monthly users in the country.
Listed below are 11 important stats that every Indian digital marketer should bookmark:
1. Out of 1256M population, 243M internet users (19%), 106M active social media users (8%) and 886M active mobile subscriptions (70%)
2. Social Media penetration 8% and mobile social penetration 7%
3. 185M total number of active mobile internet users making it 15% of the total population
4. Average internet speed is 1.7 MBPS below the global average and penetration of broadband (greater than 4 MBPS) is 4.9%
5. Average time people spend on internet through any device is more than 4 hours and average time users spend on social media is 2 hours and five minutes
6. India has 92M active mobile social media users making it 7% of mobile social users as a percentage of total population
7. Facebook is the top social media platform, followed by Google+, Twitter and LinkedIn. However the percentage of users using Google+, Twitter, LinkedIn is not encouraging
8. 66M Facebook users access the network via smartphones and another 30M access it via feature phones
9. 349M  unique mobile phone users and 886M total number of active mobile connections
10. 13% smartphone penetration  as a percentage  of the total population. Out of which 54% users have made a purchase via their smartphone
11. 11% social media apps, 16% stream video, and 7% use for banking or finance apps of the total population
This article is republished with permission.