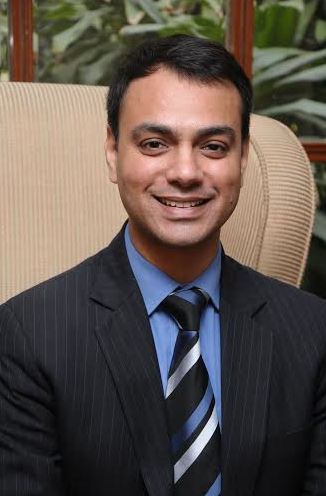 When it comes to online travel brands, there is only so much that a single brand can do as demand is getting increasingly fragmented across multiple points of influence. One of the brands that has come of its own in this highly competitive Indian online travel market is Expedia which has witnessed 200% increase in revenue as well as bookings. Around 31 million people across the globe are noted to make travel related transactions on Expedia.
Expedia's launched their latest campaign around the idea that the world is constantly changing and so are our reasons to travel. What's your hotel type?- A familiar phrase used in the ad portrays Expedia as your one stop for all travel needs. Tuhina Anand, from Paul Writer spoke to Manmeet Ahluwalia, Marketing Head-Expedia, on this campaign and their plans ahead.
What is the brief you gave to the agency for the current TVC?
We wanted to create a fun commercial that is timeless and hence decided to do an animation this time. We felt it was the perfect medium to convey Expedia's proposition that whatever be the type, the consumer will find what they need, within their budget at Expedia.co.in. Besides, the animation also helped us in expressing the message effortlessly the way we envisaged it, without having to go through the trouble of searching for the perfect location, actors or shots. To further improve the recall value, we have used foot tapping music and a hummable jingle. As far as the messaging is concerned, we have tried to convey our market positioning of world's widest hotel inventory. With our strong global presence, we are in a position to cater every type of hotel needs for all our consumers. Be it adventure, culture, noise or solace; Expedia is a one stop solution for all hotel needs.
How is it being supported with other media vehicles?
TV is being used as media to grab eyeballs and attention and complimenting that with print, radio, digital and social marketing.
How would you sum up the communication strategy of Expedia?
Today, the evolving Indian traveler looks for customizing his travel plans with many personal needs. More and more Indians are now giving personal attention to their travel plans and itinerary specifications, they are more curious, less conventional and want to experience more than just the journey. Indian traveler is now more discerning and exigent.
Keeping this evolution in mind, Expedia's latest campaign, 'what's your hotel type' aims at positioning Expedia as the one place that caters to all kinds of hotel needs from a vacationer to a business traveller, from a luxury seeker to a deal hunter hotel for every and any kind of traveler, with an inventory of over 2,60,000 hotels worldwide ie from the Himalayas to the Swiss Alps, from Corbett to Kenyan Safaris, from Goa to Ibiza etc . Expedia takes its positioning of offering the best deals in hotels forward and promises to address the varied travel needs of all consumers.
This is getting a cluttered space to be in, your suggestions to get a greater share of consumer's mind share and wallet share?
Today's consumer is not just looking at online space to book their travel but to plan it as well. To ensure a distinguished presence in this cluttered OTA space, it is essential to play well with our strengths and help our consumers get best value offers. We at Expedia try to achieve it with our widest inventory and thereby helping consumers save cash through our special hotel deals for all type of consumers. It's the niche experience that today's consumer is looking at and by helping then get the best hotel deals, consumers are able to use the saved money in other leisure activities during their vacation.
In fact, that is also one reason why we decided to use animation this time for our brand campaign. The advertisement helped us in breaking through the usual travel ads and reaching our customer more effectively. Being world's leading online travel company, we have the forte and experience of global travel and are able to communicate that to our consumers through all channels. The idea is to help them right from the first stage of research till the actual experience at the
destination.
Your suggestions on cultivating customer loyalty in the e-commerce space?
Since the online medium does not enable a direct contact with the consumer, it is important to sustain consumer relationship through impeccable service. Also for online travel players, a wide choice of flights and hotels along with the availability of the best fares/deals helps in building the consumer trust that they will get the best deals and service here. We being one of the world's largest online travel companies bring to the table, the a choice of 260,000 hotels, over 438 airlines and more than 7500 activities across the globe for the consumers to plan & book their travel. To help our customers stay updated and get the best possible deals, we keep updating our subscribers with promotional offers relevant for them. Apart from this, we also have mobile and email exclusive deals to help our customers en cash the latest offers across channels.