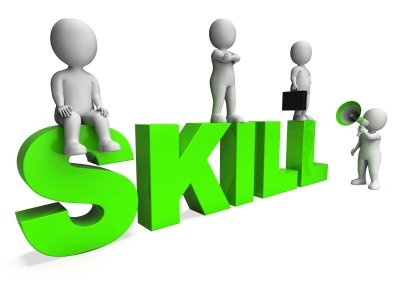 According to the 2015 CMO Survey sponsored by Duke University's Fuqua School of Business, and McKinsey, Inc, marketers are optimistic about the business growth and economic outlook this year, and marketing budgets are expected to grow by ~8.7% in the next 1 year. However according to the 2015 IBM CMO Study, "4 out of 5 CMO's anticipate a high level of complexity over the next 5 years, but only 50% feel ready to handle it'
It is indeed an important, interesting and exciting time in the life of marketing professionals. Marketing is at the hot-seat, invited to the board-room meetings, is increasingly considered a key enabler / driver / catalyst for business growth and profitability and today's CMO is being viewed as a potential contender for the next-CEO!
However when I look around me, I see a lot of marketers struggling to live up-to the expectations of what marketing should do? A root cause analysis of the big WHY throws up very many answers – from changes in the external world, lack of visionary leadership on how marketing should grow and evolve in today's VUCA (Volatile Uncertain Complex Ambiguous) world, technology, innovations, explosive growth of digital / social media and distinct multi-generation (Gen X / Y /Z?!) demographics among the consumer base.
However, I also see that there is a "marketing skill-gap". A lot of so called "new-age marketing professionals" don't seem to have the required skills to get the job done.
In this post, I'm sharing my views on essential skills of the new-age marketer:
*) Be a Data Scientist / Analyst : Never before has there been so much consumer data generated and available for consumption and analytics. Marketing is no different. So the new age marketer needs to first define what data is to be captured and why?. Then invest in tools / technology to capture that data. Next is to analyze data and draw actionable insights. Lastly, to define the "What next in marketing and in business?" based on data.
*) Understanding human behaviors : The new-age marketer is increasingly being viewed as the owner / custodian of customer experience – for both B2B and B2C businesses. The thing about experiences is that they are always personal, subjective and unique to "you" as an individual / business. Hence, a basic understanding of human behaviors – in terms of motivators, emotions, decision making process, habit formation, determinants to action / inaction, purchase drivers / patterns is key.
*) Be a Storyteller : Nothing tells / sells better than a story. It is for good reason that storytelling has been the most popular communication format with even kids. Even to this day, a (personal) story is better received than a long boring speech. So it is important for any marketer to be able to narrate the brand story via (visual) storytelling
*) Be a Visual Designer : With the meteoric rise in content, we are all bombarded with hundreds of messages on a daily basis. So, how does any marketer capture the eye, mind and imagination of the consumer? Visual communication is possibly a powerful and effective way – Be it with videos, infographics, photos, images,etc. From personal experiences, I can say that "visual design" (or creating a visual piece of content) is a science, skill and art. Fundamental is your ability to visualize and design i.e., see what no one can see, see what does not 'physically' exist, and then design it so it appeals to masses. Visual designing is a skill which can be formally learned and also built over time by repeated practice and observation.
*) Understand that "Content is King" : As a marketing practitioner and blogger, I can confidently say that "content is king" in today's era. Knowing how to craft, curate and convert content is key for any new age marketer. Appreciating the "How-To" create different content formats and hands-on experience in the same makes all the difference. I can vouch for the fact that my blogging journey has significantly enriched my understanding on the entire content life-cycle from strategy, planning, creation, editing, publishing and promotion. When it comes to content life-cycle, hands-on experience makes all the difference
*) Get Hands-on Social Media Experience : As an active social media user, there is one thing I observe – Not everyone understands how to use social media. Especially in the marketing context, the only way to understand the 'ways of social media' is to get your hands-dirty. You need to put yourself out there, and continuously experiment, innovate and evolve. No amount of learning or theory or advice helps! As for as social media is concerned, experience is KING!
*) Make the mobile your new best friend: Mobile marketing is undoubtedly the next BIG bet for most businesses / marketers. Understanding how to make mobile marketing work for your business is critical for any marketer
*) Learn to Embrace Marketing tools / technology: As a marketer, I have found that there is a tool / technology solution to make a marketer's life faster, simpler, better and easy! Check this amazing supergraphic on the marketing technology solutions. The tough part is to be clear on what marketing needs to achieve, and then assess the right marketing tools / technology to aid in your journey. Key in any marketing tool / technology assessment is to have a well defined marketing ROI (Return on Investment) based on tool / technology usage

*) Get Creative : The new age marketer has to be creative in ideation and execution. From marketing campaigns to lead generation to team management to stakeholder management to marketing spend – it is critical for the marketing team to find creative ways to address day-to-day challenges, as well as the bigger road-blocks which come your way!
*) Be a Collaborator : The new age marketing teams are the the overlay of strategy, finance, operations, technology, sales, SME (Subject matter expertise) and innovation. So collaboration with external / internal teams will be key to survive and succeed.

*) Be an Effective Communicator : Key to success in marketing is communication. As a marketer, I can safely say that what you say is as important as what you don't say! So effective communication skills – both oral and written, along with a command on language is critical to be able to effectively deliver marketing expectations

*) Invest in Continuous learning : Never before has the world of marketing been so dynamic and fast-paced. There are new buzzwords everyday, new tools every second day, new innovative ways of marketing every third day and new (increasing) consumer expectations which are driving what marketing can / should / need to do. To scale up, it becomes critical for any new age marketer to continuously watch the market trends, and be updated with the latest and greatest.! Investing in formal / informal learning go a long way in how successfully marketing teams can deliver against marketing / business objectives.
That ends my list. What do you think are the essential skills of the new-age marketer? Leave a comment to let me know
Published with permission.
Image courtesy of [Stuart Miles] at FreeDigitalPhotos.net