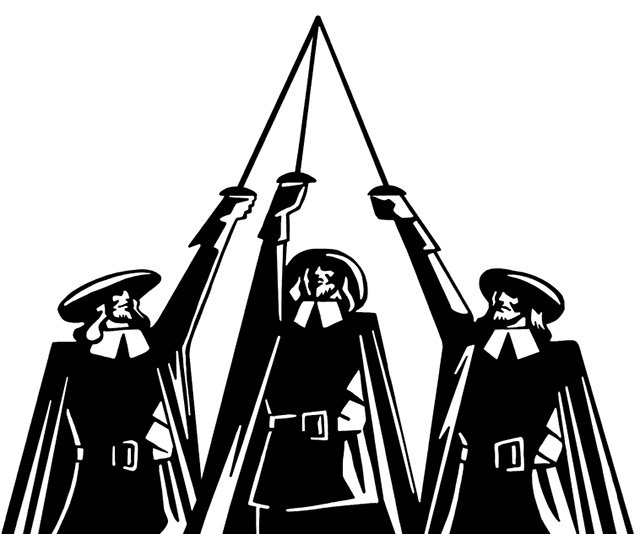 Well, hello there. Welcome to another blog about marketing automation. You probably had no problem finding this or endless other blogs about marketing automation (MA) and there's a pretty good reason for that. Marketing automation has completely changed the way we approach sales and marketing. It's given the power of systems and analytics that were once the domain of business giants to all the little guys out there just trying to have a successful business and a happy life.
If you're considering jumping on the marketing automation wagon and enjoying the myriad of benefits that come with such powerful systems—congratulations, that's a wise decision (even if you are a little late to the party)! These days, MA systems offer an ever-expanding variety of capabilities like email marketing, social media tracking, prospect nurturing and marketing analytics, just to name a few. So you're really coming in at a really good time.
Marketing automation can improve your data health; suggest new SEO strategies; and drive traffic, brand loyalty and digital revenue. In fact, there are so many features and options that many marketers feel overwhelmed when evaluating before taking the plunge.
I don't want that to happen to you—because I like you ( I know because you're reading this blog), and I want to see you succeed. I don't want to see you plunge gleefully headfirst into the first marketing automation system that was recommended to you by a random guy you met at a conference. So to help you make a good decision, I'm going to share three important things you need to fully consider when choosing and implementing a marketing automation system.
1. Metrics & Measurement & Marketing, Oh My!
Measurement capabilities are one of the most important things to consider with a marketing automation system because they will become your very best friend. Holy cow, can you measure stuff with MA! Where to start becomes the difficult question.
The best thing to consider first is your basic metrics and one of your most important KPI: source. Where do the best leads come from and how do they perform? Then you can move on to consider more detailed metrics. Think about how marketing will influence the entire sales pipeline, the entire customer lifecycle, lead quality, etc. Things like:
-Lead volume
-Close rate
-Time to close
-Cost per close
-Revenue per new customer
Remember too, that to understand the success or failure of these metrics, you have to establish some benchmarks first. Set some goals to measure against so you know whether or not you're maximizing your marketing value. Don't just go in thinking, "Okay, let's see what happens!" You'll be left wondering 6 or 12 months down the road how good your performance has really been, and where you could have improved along the way.
2. The Learning Never Ends
Your marketing automation platform will run best if your team has a little education. Include time, resources and perhaps budget for ongoing training and education for your staff (good for you and your team and good for your programs).
Companies usually take one of three approaches:
1. Create experts within their own staff by investing heavily in training
2. Outsource MA operations to a third-party consultant or specialized agency–highly recommended for those new to marketing automation
3. Use vendor consultants–consultants provided by the MA technology vendor that are experts
4. Some combination of the three
Take a look at the depth of resources offered by the marketing automation systems you're looking at. What kind of training events and resources do they have? Do they have a resource center? Hold webinars? What about community—do they have one and is it active? These things are going to be vital pretty much from the first day on. There's always going to be something you'd like to do better, some advanced functionality you'd like to try, or interesting campaign idea you'll want to test.
3. The End Is Only the Beginning
Sounds wise and philosophical, doesn't it? But alas, so many businesses see implementation as the finish line. Oh, how wrong they are.
The two most common mistakes at this point in the process are haphazard implementation and a set-it-and-forget-it mentality. Let me correct those notions for you right now, before they get you into trouble.
Haphazard implementation—Woe is the marketer who slaps together stuff without a plan or strategy. Would you approach any other marketing element that way? Of course not. Good implementation requires a lot of thought, consideration, planning and strategy. Trust me, you want to take the time upfront to do it right and create a scalable system. Otherwise, your marketing automation program will get very cumbersome down the road.
Set-it-and-forget-it mentality—Marketing automation is a hungry, beloved pet that must be fed and monitored on an ongoing basis. All the decisions you make about campaigns, lead scoring or nurture sequences may make sense at the time, but as the months pass, they'll often need to be tweaked or adjusted or replaced altogether. Marketing is dynamic, not static, and smart marketing automation stays current with customer preferences, lead behavior and marketplace trends.
And there you have it — it's time for you to go forth and make your own way into the marketing automation world. It's nice, and warm, and full of ROI possibilities. I know you're going to like it and do great.
Published with permission.