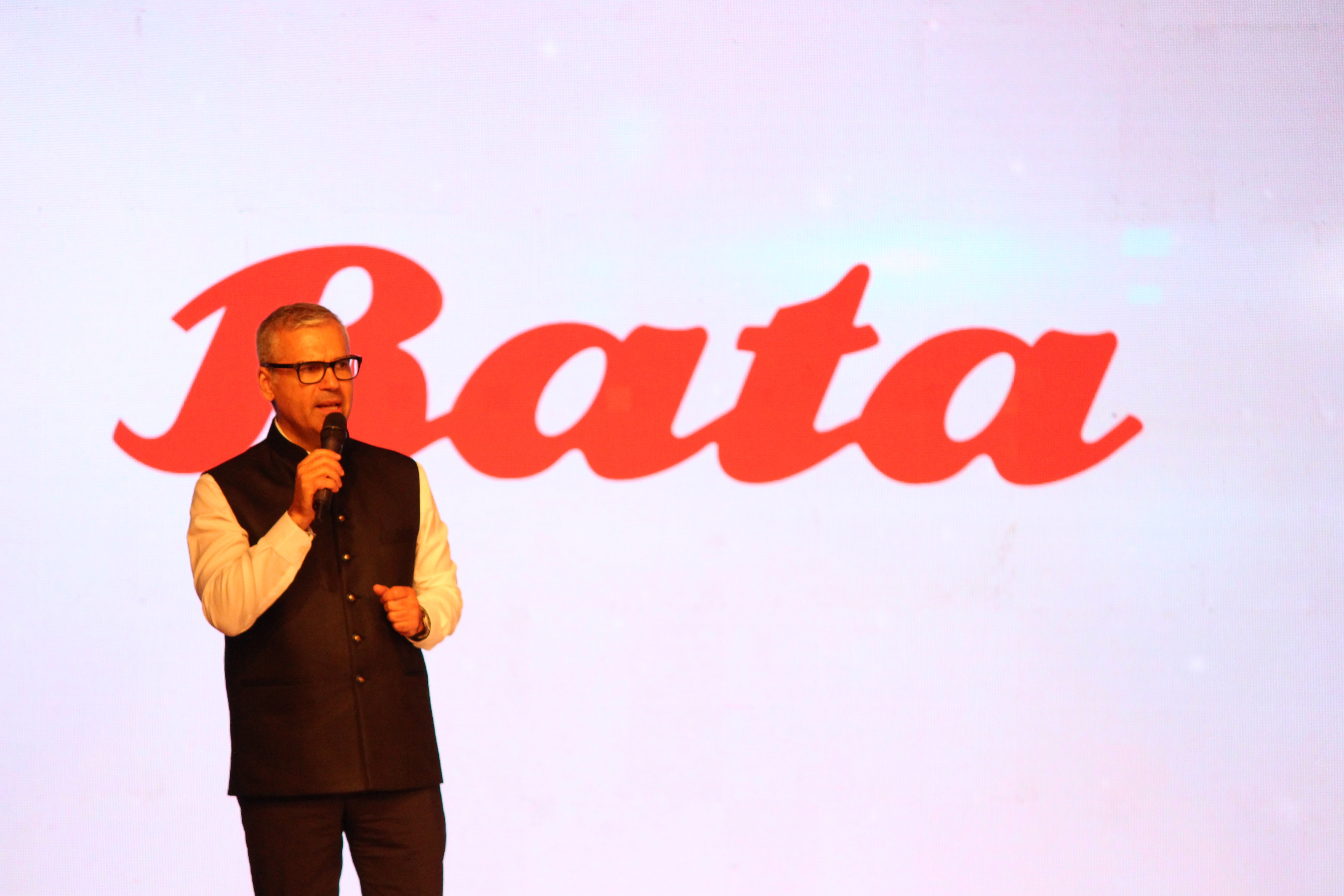 Celebrating the milestone of 123 years of Bata Shoe Organisation with Bata Fashion event, Mr. Alexis Nasard, Global CEO, unveiled Bata's global brand manifesto that is a celebration of Bata in the new millennium as well as its inspiration, the modern woman of the world. The wide range of products displayed in the Bata Fashion event together with the new Indian women TVC presented a glimpse of the transformation in Bata's image and product line.
Mr. Alexis Nasard (CEO, Bata Group) who shared the new manifesto, said, "One of the most important things in life about yourself, is self-confidence. Self-confidence and self-esteem allow us to live fuller lives and get much bigger opportunities. Because people with confidence and self-esteem, they dare more! And when you dare more, you get more. You get more opportunities personally, socially and professionally. That is where, we at Bata, stand. We try and give our consumers, particularly women, the opportunity to have the little bit that they can control, to feel good about themselves.
This is our little contribution to society, a little contribution towards women feeling great about themselves and being comfortable in their skins. I'm proud and delighted to share the Bata Brand Manifesto – Me. And comfortable with it."
Mr. Rajeev Gopalakrishnan, President, Bata Emerging Markets, South Asia said, "Celebrating 123 years of iconic status, we are thrilled to share the new outlook of Brand Bata, which is a reflection of the modern Indian woman. The latest Indian TVC campaign of Bata – 'Me. And comfortable with it.' highlights the brand's admiration for women in a very special way. Being one of the most recognised brands in India, we feel that it is important for us to have a point of view. Our research and insight reveals that the modern Indian women are comfortable with her choices, her emotions, her feminity and with challenging gender roles, in essence 'comfortable in her own style & shoes'. The Bata fashion show today featured some of our most exciting collections, all painstakingly researched, designed and crafted to define comfort and style. We welcome India, to step into Bata and step out in style."
Hosted at the unique Imperial Hotel known for its contemporary heritage, the fabulous #BataFashionShow was attended by the leading lights of the fashion industry and saw a power-packed fashion event showcasing Bata Shoes from Insolia – the most comfortable high heels, Pata Pata's 'Masala collection' a must-have fashionable flip-flops, women's daily wear Bata Comfit, Northstar – the casual urban youth range, the sporty Power range and the stylish men's European Collection in multiple visual capsules of inspiration and design. A group of 'B-boying' dancers sporting sneakers from Northstar and tap dancers flaunting their Insolia heels also helped the audience see for themselves how comfortable could also be stylish!